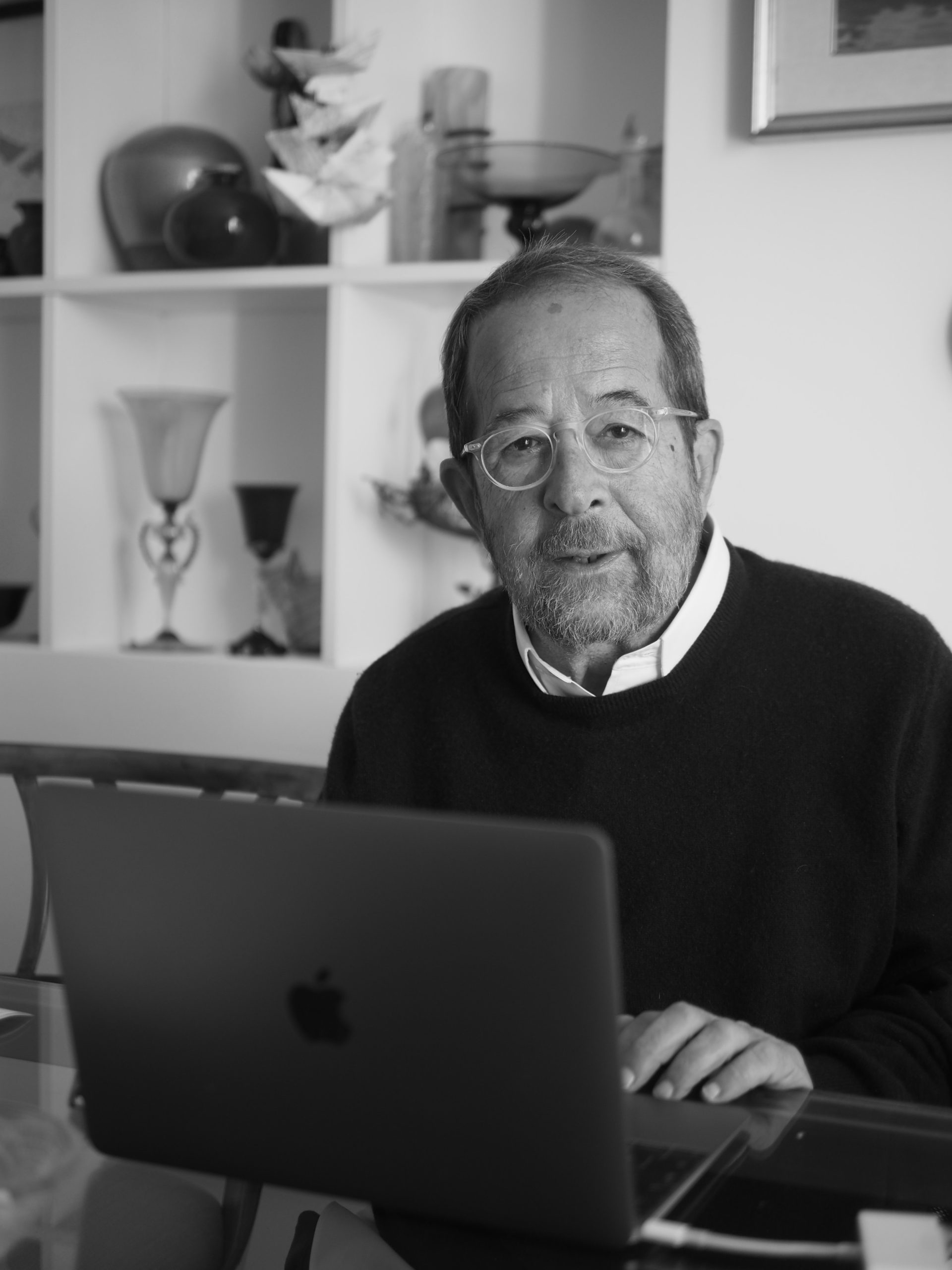 Il professor Paolo Santonastaso è docente di Psichiatria nell'Università di Padova. È stato professore ordinario nel Dipartimento di Neuroscienze, direttore dell'Unità Operativa Complessa di Clinica Psichiatrica nell'Azienda Ospedaliera e direttore del Dipartimento Interaziendale di Salute Mentale di Padova. Ha fondato il Centro Regionale per i Disturbi del Comportamento Alimentare dell'Azienda Ospedaliera di Padova (2005). Dal 2012 al 2019 è stato presidente della Società Italiana di Psicopatologia dell'Alimentazione.
È stato inoltre presidente del Corso di Laurea in Educazione Professionale, direttore delle scuole di specializzazione in Psicologia Clinica e in Psichiatria.
Attualmente è docente a contratto di Psichiatria al Corso di laurea in Medicina e Chirurgia e al Corso di Laurea in Educazione Professionale. Svolge la libera professione come specialista in Psichiatria.
I suoi i principali interessi di ricerca riguardano i disturbi dell'alimentazione, il disturbo da stress post- traumatico, la suicidalità e i comportamenti autoaggressivi, la psichiatria di consultazione e la psicoterapia. Autore di molte pubblicazioni scientifiche su libri e su riviste nazionali e internazionali. In italiano ha pubblicato quattro libri (Manuale di Psicoterapia. Masson, Milano, 1993, Anoressia e bulimia: guida pratica per genitori, insegnanti, amici, Positive Press, Verona, 1996, 2002. Ascetismo, digiuni, anoressia. Masson, Milano, 1999, Educazione professionale in medicina e psichiatria. Piccin, Padova, 2008).
Ultimi lavori pubblicati:
Correll CU, Solmi M, Veronese N, Bortolato B, Rosson S, Santonastaso P, Thapa-Chhetri N, Fornaro M, Gallicchio D, Collantoni E, Pigato G, Favaro A, Monaco F, Kohler C, Vancampfort D, Ward PB, Gaughran F, Carvalho AF, Stubbs B. Prevalence, incidence and mortality from cardiovascular disease in patients with pooled and specific severe mental illness: a large-scale meta-analysis of 3,211,768 patients and 113,383,368 controls. World Psychiatry. 2017 Jun;16(2):163-180. doi: 10.1002/wps.20420. Erratum in: World Psychiatry. 2018 Feb;17 (1):120. PMID: 28498599; PMCID: PMC5428179.
Duncan L, Yilmaz Z, Gaspar H, Walters R, Goldstein J, Anttila V, Bulik-Sullivan B, Ripke S; Eating Disorders Working Group of the Psychiatric Genomics Consortium, Thornton L, Hinney A, Daly M, Sullivan PF, Zeggini E, Breen G, Bulik CM. Significant Locus and Metabolic Genetic Correlations Revealed in Genome-Wide Association Study of Anorexia Nervosa. Am J Psychiatry. 2017 Sep 1;174(9):850-858. doi: 10.1176/appi.ajp.2017.16121402. Epub 2017 May 12. PMID: 28494655; PMCID: PMC5581217.
Meneguzzo P, Collantoni E, Gallicchio D, Busetto P, Solmi M, Santonastaso P, Favaro A. Eating disorders symptoms in sexual minority women: A systematic review. Eur Eat Disord Rev. 2018 Jul;26(4):275-292. doi: 10.1002/erv.2601. Epub 2018 Apr 30. PMID: 29708623.
Volpe U, Monteleone AM, Ricca V, Corsi E, Favaro A, Santonastaso P, De Giorgi S, Renna C, Abbate Daga G, Amianto F, Balestrieri M, Luxardi GL, Clerici M, Alamia A, Segura-Garcia C, Rania M, Monteleone P, Maj M. Pathways to specialist care for eating disorders: An Italian multicentre study. Eur Eat Disord Rev. 2019 May;27(3):274-282. doi: 10.1002/erv.2669. Epub 2019 Mar 7. PMID: 30848056.
Tonna M, Ossola P, Marchesi C, Bettini E, Lasalvia A, Bonetto C, Lenzi J, Rucci P, Iozzino L, Cellini M, Watson HJ, Yilmaz Z, Thornton LM, Hübel C, Coleman JRI, Gaspar HA, Bryois J, Hinney A, Leppä VM et al. Genome-wide association study identifies eight risk loci and implicates metabo-psychiatric origins for anorexia nervosa. Nat Genet. 2019 Aug;51(8):1207-1214. doi: 10.1038/s41588-019-0439-2. Epub 2019 Jul 15. PMID: 31308545; PMCID: PMC6779477.
Comacchio C, Cristofalo D, D'Agostino A, de Girolamo G, De Santi K, Ghigi D, Leuci E, Miceli M, Meneghelli A, Pileggi F, Scarone S, Santonastaso P, Torresani S, Tosato S, Veronese A, Fioritti A, Ruggeri M; GET UP Group. Dimensional structure of first episode psychosis. Early Interv Psychiatry. 2019 Dec;13(6):1431-1438. doi: 10.1111/eip.12789. Epub 2019 Jan 15. PMID: 30644165.
Munn-Chernoff MA, Johnson EC, Chou YL, Coleman JRI, Thornton LM, Walters RK, Yilmaz Z, Baker JH, Hübel C, Gordon S, Medland SE, Watson HJ et al. Shared genetic risk between eating disorder- and substance-use- related phenotypes: Evidence from genome-wide association studies. Addict Biol. 2021 Jan;26(1):e12880. doi: 10.1111/adb.12880. Epub 2020 Feb 16. PMID: 32064741; PMCID: PMC7429266.
Bryois J, Skene NG, Hansen TF, Kogelman LJA, Watson HJ, Liu Z; Eating Disorders Working Group of the Psychiatric Genomics Consortium; International Headache Genetics Consortium; 23andMe Research Team, Brueggeman L, Breen G, Bulik CM, Arenas E, Hjerling-Leffler J, Sullivan PF. Genetic identification of cell types underlying brain complex traits yields insights into the etiology of Parkinson's disease. Nat Genet. 2020 May;52(5):482-493. doi: 10.1038/s41588-020-0610-9. Epub 2020 Apr 27. PMID: 32341526; PMCID: PMC7930801.
Mullins N, Kang J, Campos AI, Coleman JRI, Edwards AC, Galfalvy H, Levey DF, Lori A, Shabalin A, Starnawska A, Su MH, Watson HJ, Adams M, Awasthi S, Gandal M, Hafferty JD et al. Dissecting the Shared Genetic Architecture of Suicide Attempt, Psychiatric Disorders, and Known Risk Factors. Biol Psychiatry. 2022 Feb 1;91(3):313-327. doi: 10.1016/j.biopsych.2021.05.029. Epub 2021 Sep 9. PMID: 34861974; PMCID: PMC8851871.
Gramaglia C, Gattoni E, Ferrante D, Abbate-Daga G, Baldissera E, Calugi S, Cascino G, Castellini G, Collantoni E, Favaro A, Marzola E, Monteleone AM, Monteleone P, Oriani MG, Renna C, Ricca V, Salvo P, Santonastaso P, Segura-Garcia C, Volpe U, Zeppegno P. What do Italian healthcare professionals think about orthorexia nervosa? Results from a multicenter survey. Eat Weight Disord. 2022 Aug;27(6):2037-2049. doi: 10.1007/s40519-021-01336-9. Epub 2022 Jan 9. PMID: 35000187; PMCID: PMC8742705.
Meneguzzo P, Sala A, Merlino L, Ceccato E, Santonastaso P. One year of COVID-19 pandemic on patients with eating disorders, healthy sisters, and community women: evidence of psychological vulnerabilities. Eat Weight Disord. 2022 Sep 20:1–10. doi: 10.1007/s40519-022-01477-5. Epub ahead of print. PMID: 36125663; PMCID: PMC9485014.